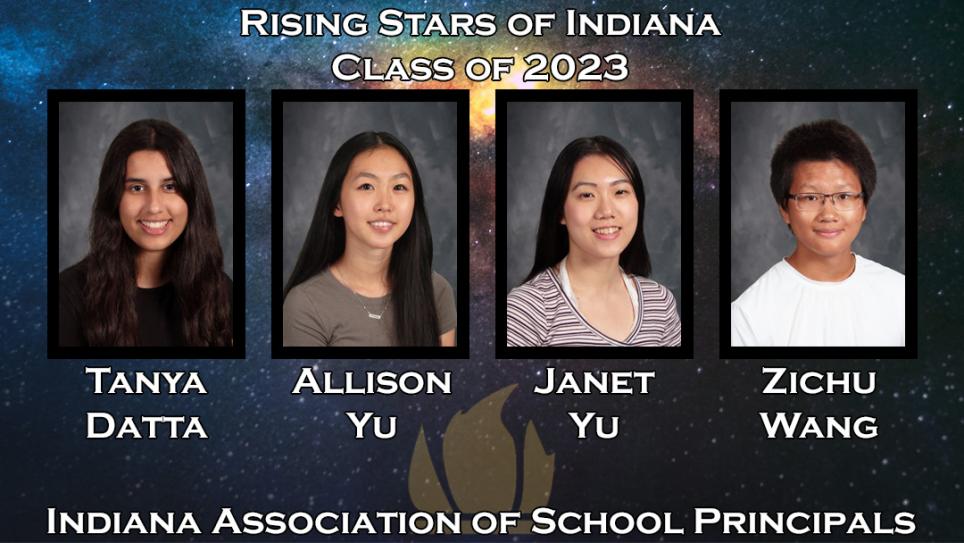 Penn High School Principal Sean Galiher announced that four Penn Juniors have been named Rising Stars of Indiana.
Tanya Datta, Allison Yu, Janet Yu and Zichu Wang have been named by the Indiana Association of School Principals, through its Department of Student Programs, as Rising Stars of Indiana.
The program honors 1020 juniors from 262 schools in Indiana.
"The Class of 2023 is surely promised success with these scholars," according to an IASP statement. "We congratulate these young people on all they have already achieved, as well as offer support and encouragement as they continue their accomplishments and expand their knowledge, growth, and leadership skills well into the future."