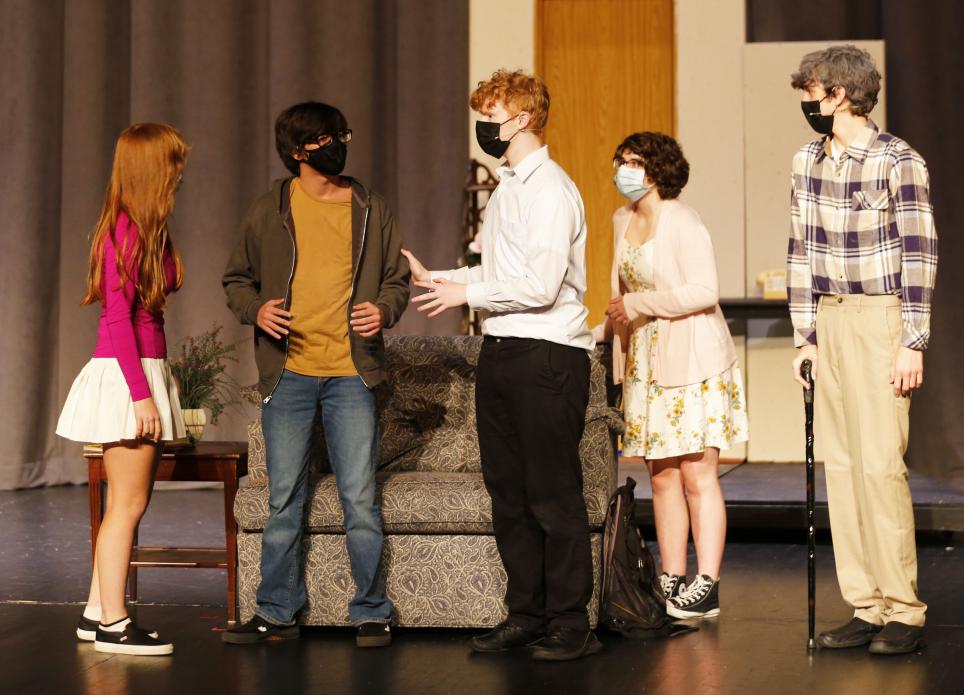 The Penn High School Fall Play will feature three student-directed one-act plays.
The performances are scheduled for 7 p.m., Thursday, Oct. 14, and 7 p.m., Friday, Oct. 15, in Penn's Center for the Performing Arts (enter at Door C).
Tickets are $5 a person.
The one-act plays:
"Dinner With the MacGuffins," by Chris Sheppard & Jeff Grove
Directed by Shelly Werner & Joe Villalba
What seems like an ordinary family doing ordinary things one evening turns very quickly into a whirlwind of secret agents, suspicions, and noisy cell phone interruptions.

"10 Ways to Survive the Zombie Apocalypse," by Don Zolidis
Directed by Molly Knight & Payton Mead
If (and when) the zombie apocalypse happens, do you know what to do? Broken down into 10 options, each scenario is played out to humorous results.
"The Seussification of a Midsummer Night's Dream," by Pete Bloedel
Directed by Paige Corwin & Ella Robertson
Sure, you think that you know Shakespeare's "A Midsummer Night's Dream," but you'll soon be bamboozled by this theatrical team! The characters are here, And you may know their names, but the words that they say don't all sound quite the same. There are a few changes, and the story is loose. In fact all the zaniness may be closest to Seuss!