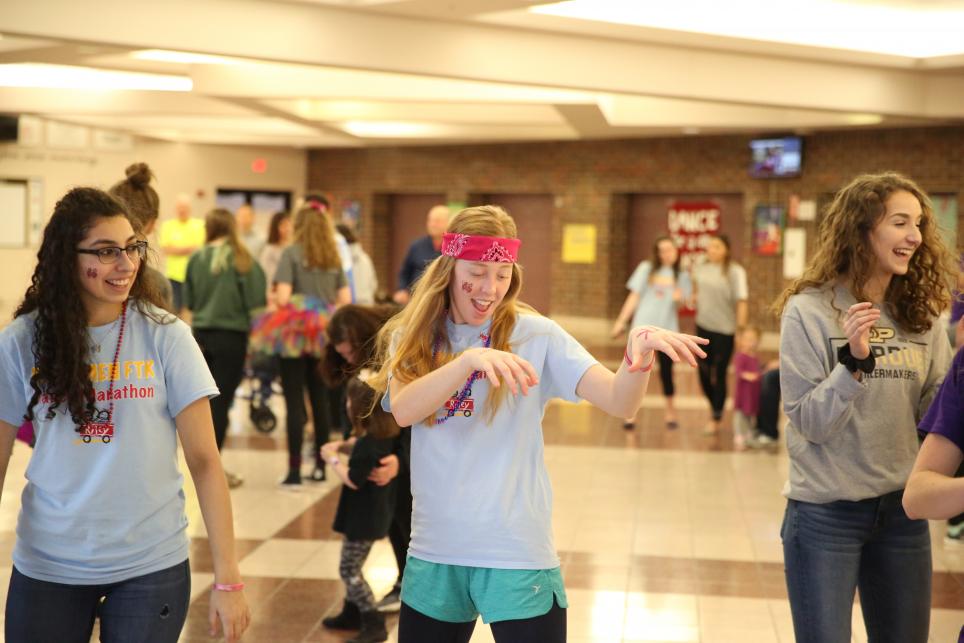 WHEN: this Saturday, April 20, 10:00 a.m. – 4:00 p.m.
WHERE: Penn High School Cafeteria
WHY: Penn High School is hosting a Dance Marathon for Riley Children's Hospital
ABOUT: The Marathon is a multi-hour, multi-faceted event that blends dancing, games, crafts, food, and fun into one philanthropic experience. Students are on their feet the entire duration of the marathon dancing showing their support and how they stand up for Riley patients! Penn students and the community are invited to stop by for dancing, games, and a chance to hear the stories from of our Riley families.
This is Penn's 2nd annual Dance Marathon. Last year's event raised more than $25,000!!!
DONATE: If you can't make it to the event, please click here to donate: donate.rileykids.org/kingsmenftk