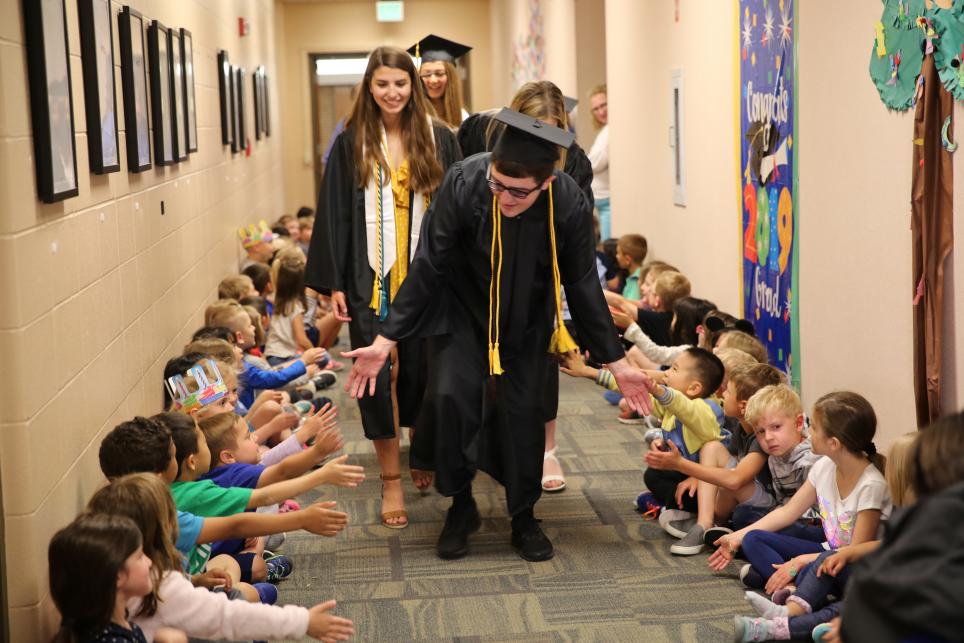 This year we started a new tradition with our graduating seniors ... Senior Parade!
Members of the Class of 2019 went back to the halls of their former elementary schools to say "Thanks" to their teachers & inspire future Kingsmen!!!
All in all, about 300 seniors will visit their former P-H-M elementary schools … all 11 schools today & tomorrow (June 4 and June 5)!!!
A group of nearly 50 seniors visited Northpoint. Watch the video below and click here to view the full photo gallery of the Northpoint visit on our Facebook page.
A group of students that attended Discovery Middle School also made a special stop at their old middle school to drop in to surprise their former principal, Mrs. Sheryll Harper. Students wanted to deliver a special heartfelt thanks to Principal Harper as she enters in to retirement at the end of this school year. Nearly 100 students, one by one, handed Principal Harper a single long stem rose … that's eight dozen roses!!! Principal Harper is retiring after 32 years with P-H-M. She's opened Discovery and is its first principal; she was at Discovery for 23 years! Click to see the full photo gallery on Discovery's website.