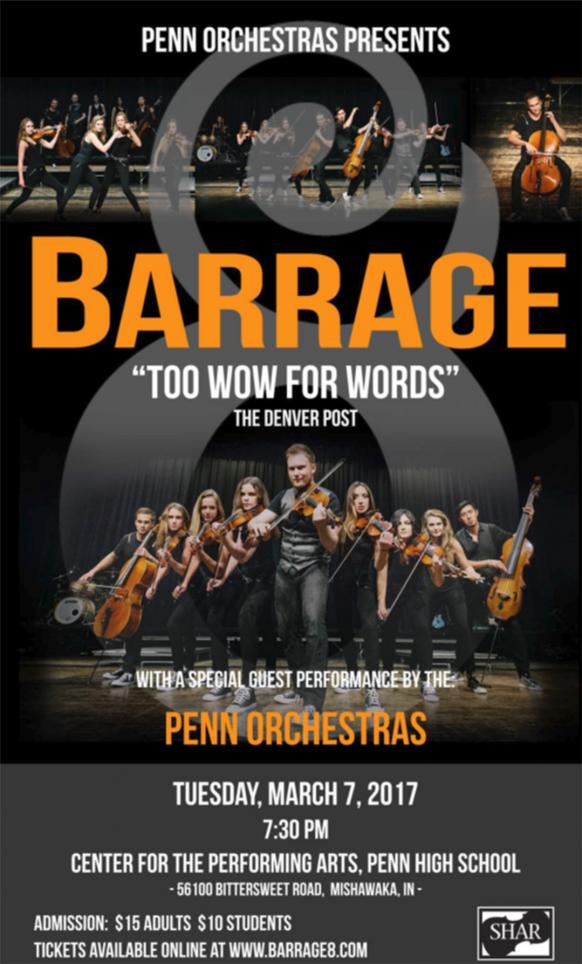 Penn High School Orchestra presents the highly acclaimed Barrage 8, an innovative stage performance features all the instruments in the modern string family.
Members of Barrage 8 will work with Penn students on Monday, March 6 and Tuesday, March 7.
Barrage 8 will perform a concert at 7:30 p.m. on Tuesday, March 7 at Penn's Center for the Performing Arts. The concert will feature the Penn Orchestras along with orchestras from Schmucker, Grissom and Discovery Middle Schools..
Admission is $15 for adults and $10 for students.
Click here to purchase tickets online through Barrage 8's website, www.barrage8.com.