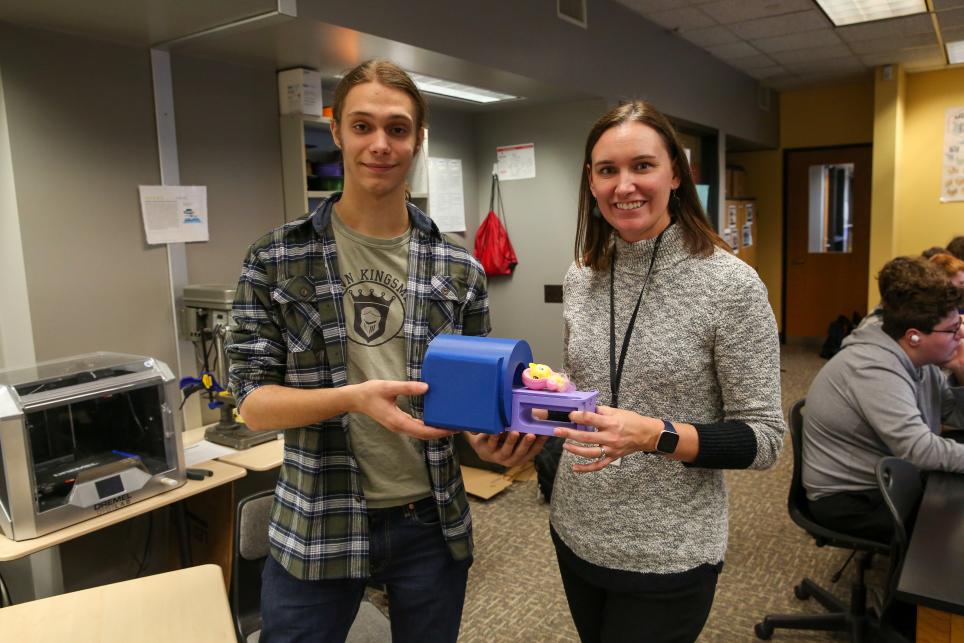 Teachers within the P-H-M School corporation come from all walks of life. While some come straight out of college, others transition to teaching after having worked in other career fields.
First year Family and Consumer Sciences (FACS) teacher Becky Wachs worked as a certified child life specialist (CCLS) at Beacon Children's Hospital for fifteen years.
Child life specialists are liaisons between the medical personnel and the families. They do everything from playing with child patients to explaining complex medical procedures in a way that children and their families can understand.
Ms. Wachs heard from a current child life specialist at Beacon Children's Hospital, Rileigh Zickafoose, CCLS, that they were looking for a small MRI Machine that could be used while talking to their children.
Knowing that Penn High School has extensive manufacturing capabilities, Ms. Wachs began to ask around and was eventually put in touch with Technology & Project Lead the Way teacher Tara Pieters.
Ms. Pieters knew that her students had what it took to create this "barbie-sized" MRI Machine.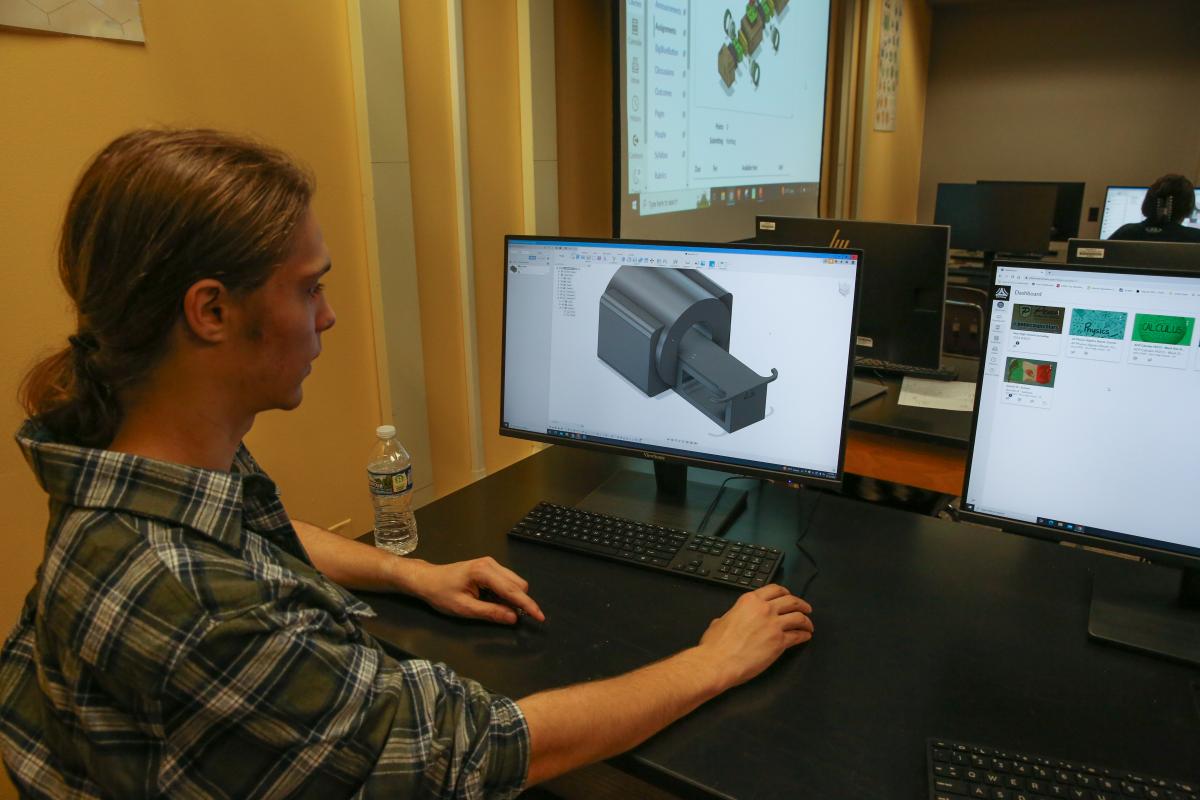 Penn senior Hadley Jessop has been working with 3D Printers since he was a Freshman, when he was introduced to them in Ms. Pieters class.
Hadley began researching MRI Machines and created a 3D model on the computer from scratch. With Ms. Pieters help, they sent the file to the 3D printer and got to work printing out the components.
The final print will be an invaluable tool in easing fears of children and their families.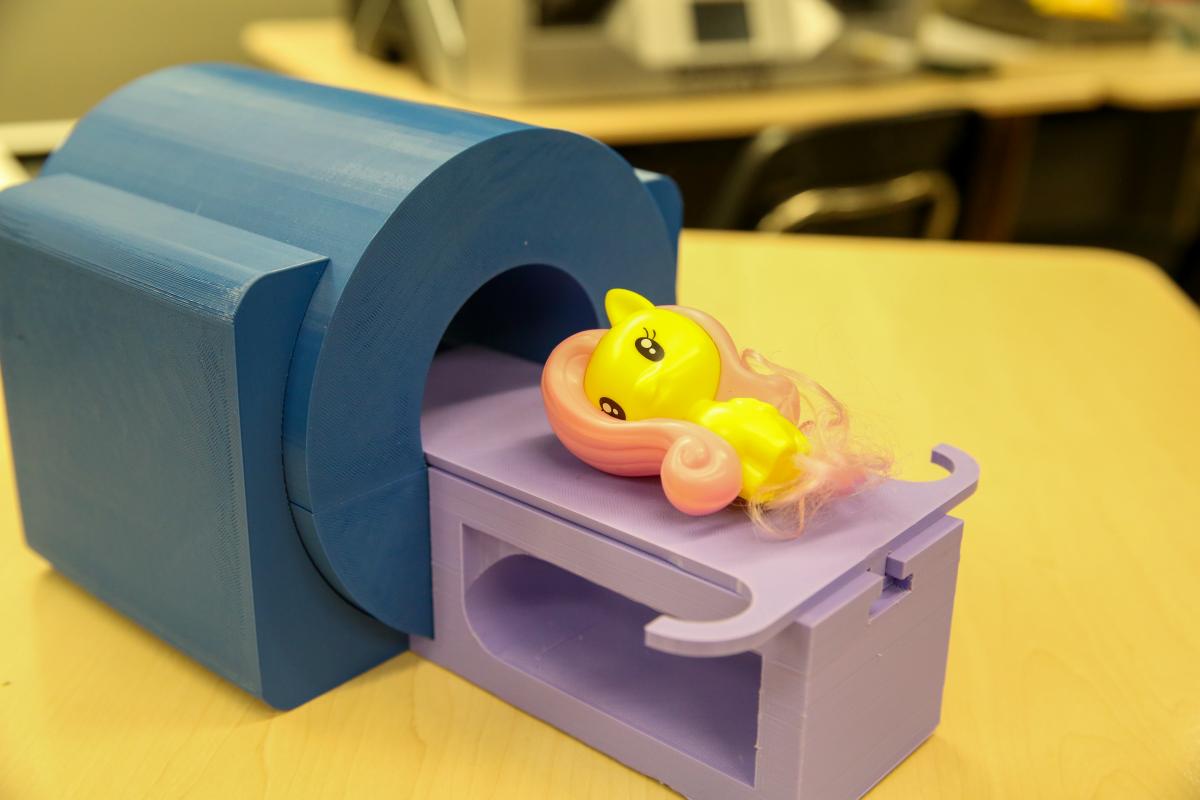 Hadley has a desire to get into manufacturing so he can create products that will help people, and this was a great start. Watch the video below for the full story!