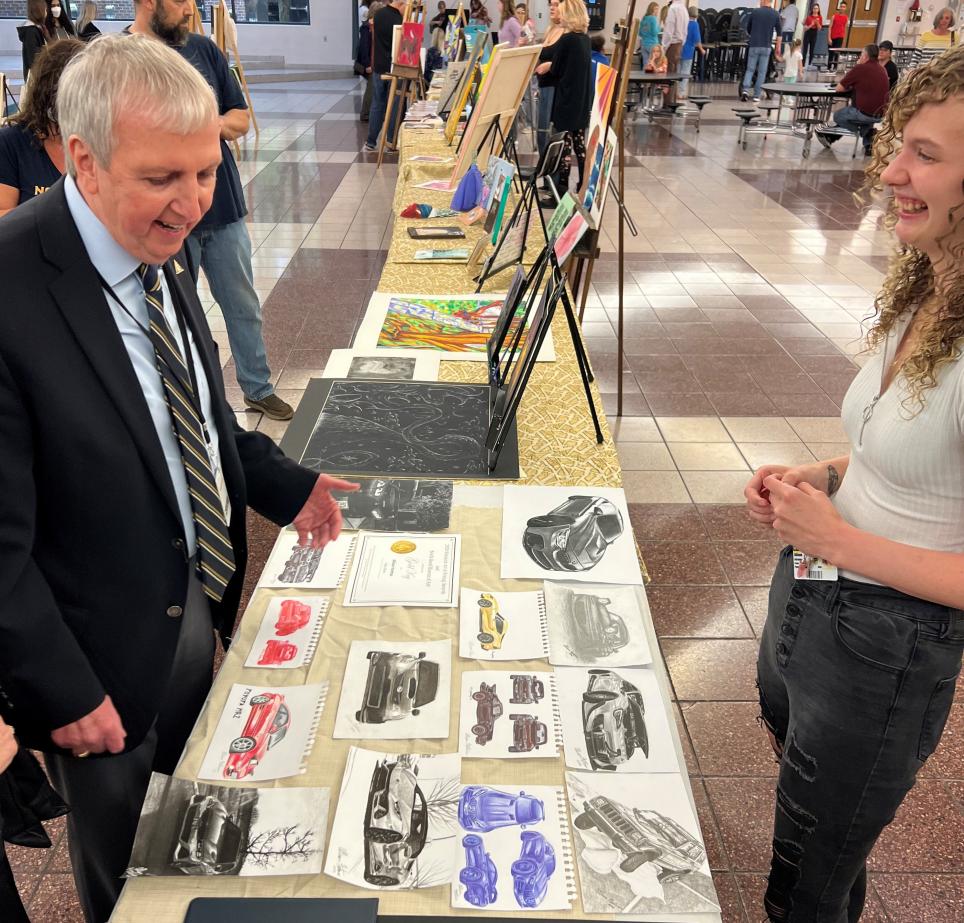 The Visual Arts Department held their annual AP Studio and Senior Art Show & Sale on May 19th, 2023 from 6:00-8:00 PM in the Penn High School cafeteria.

Students from the Penn Orchestra played beautiful live music as student artists and their guests enjoyed viewing a culmination of artwork by our advanced senior art students celebrating their outstanding high school art careers.

Artists represented work from all of our visual arts programs including ceramics, digital/graphic design, drawing, painting, photography, and sculpture.