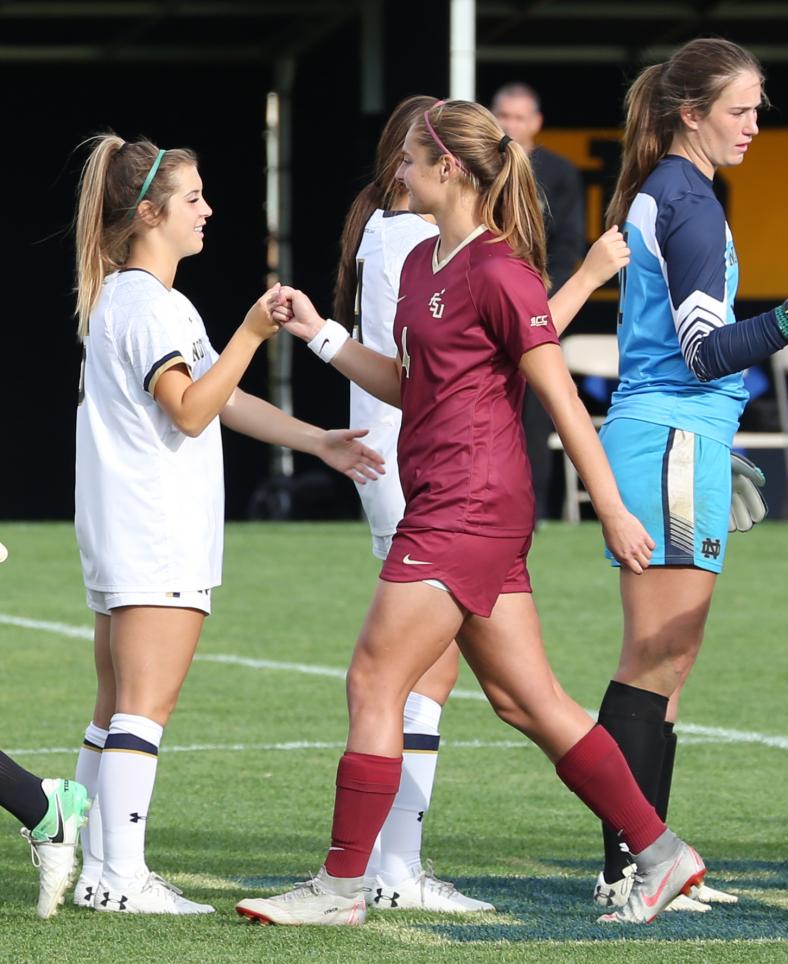 Former Penn High School Girls Soccer Stars Brooke VanDyck, Megan McLaughlin and Kristina Lynch reunited when Notre Dame hosted Florida State in Women's Soccer action on Thursday, Sept. 27, 2018.
VanDyck and McLaughlin play for Notre Dame, and Lynch plays for Florida State.
Van Dyck and Lynch were teammates on Penn's back-to-back State Championship teams for Coach Jeff Hart.
A Photo Gallery of the Florida State-Notre Dame pre-game and game is posted below.