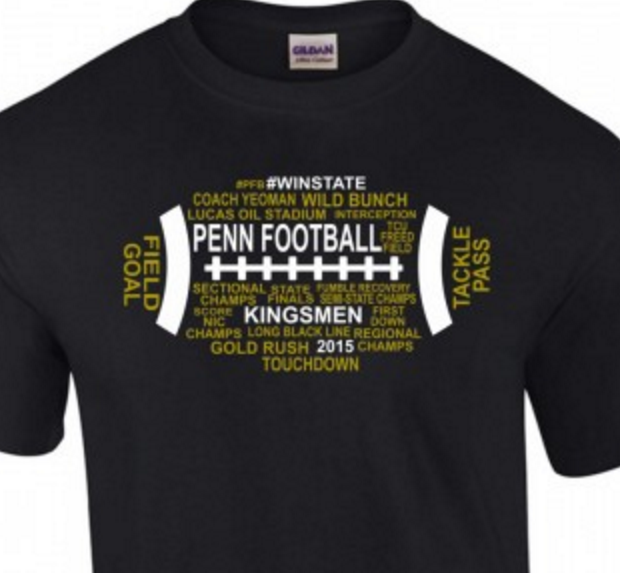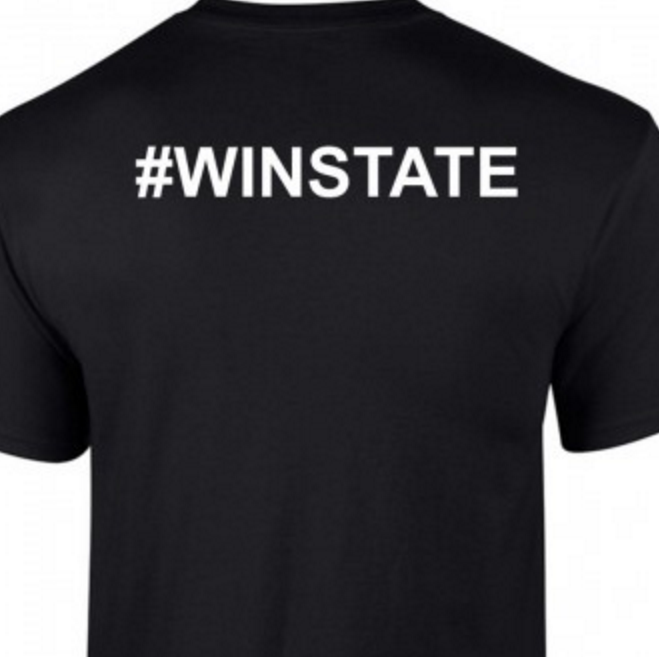 Just in case you haven't heard … the Kingsmen football team is heading to the STATE CHAMPIONSHIP on Saturday, Nov. 28!!!
In an effort to build school and P-H-M community support, the Penn Football Mom's Club designed "the shirt" for our Kingsmen.
The t-shirts are $10.00 each. Click here to order and pay online or paste this into your browser http://www.gottogettees.com/index.php?route=common/home.
PLEASE NOTE: on the order form where it asks for player's last name, no players names will be added. #WINSTATE will be on the back of all shirts. Please put #WINSTATE in this area of the form.
Please also put the name of your school building next to your name on the order form so that shirts can be distributed.
Student Distribution
The Football Mom's Club will be at all Penn lunches Tuesday, Nov. 24 and Wednesday, Nov. 25 for student t-shirt pick-up. A limited number of t-shirts may also be on hand for cash sales.
Staff Distribution
P-H-M teacher and staff members should include their school next to their name on the order form. The Penn Football Mom's will deliver t-shirts to your school offices by the morning of Wednesday, Nov. 25 .
Show your Kingsmen pride and support the team … GO PENN!!!
Game Information:
Who: Penn vs. Center Grove
What: IHSAA 6A State Football Championship
When: Saturday, November 28th
Time: 7:05 p.m. Kickoff
Where: Lucas Oil Stadium, Indianapolis
Tickets: $15.00 each. Tickets are currently on sale in the Penn Athletic Office. Starting on Friday, Nov. 20, tickets can be purchased in the Athletic Office or at the Educational Services Center (55900 Bittersweet Rd., Mishawaka)