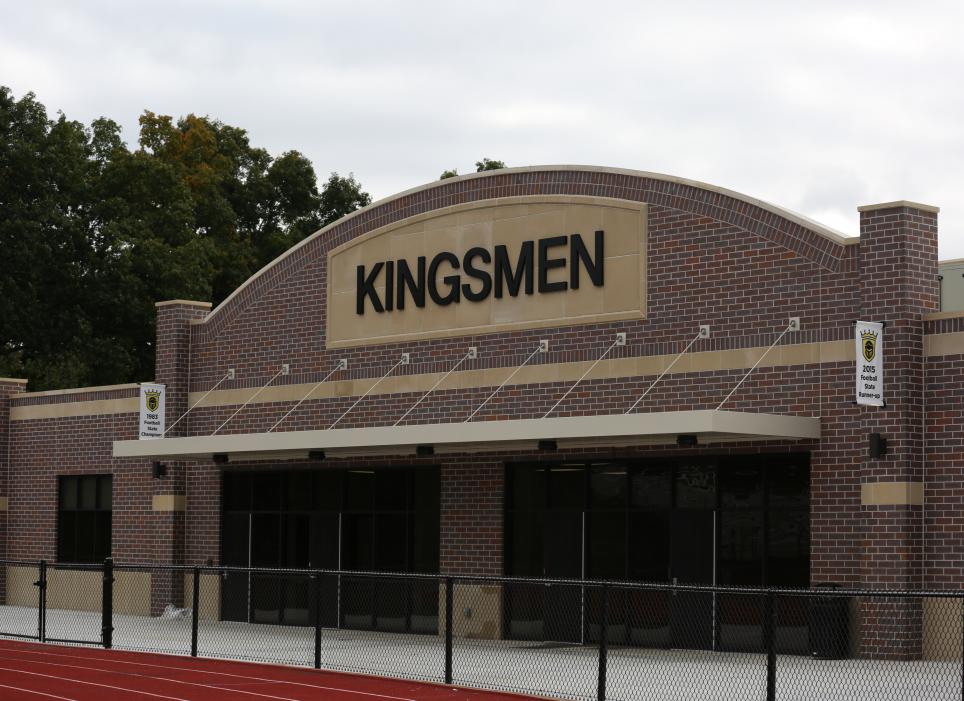 The 13,264 square foot facility, completed in 2018, includes three new locker rooms to be rotated during the Fall and Spring sports seasons: Football (varsity, JV and Freshmen), Track & Field (boys & girls) and Girls Lacrosse.
There are a total of 255 oversized lockers large enough to house equipment. There are also private shower and rest room stalls.
Click here for a brochure with more details about the new facility.
All three locker room areas have adjacent coaching staff office space for supervision.
The two home larger locker rooms include integrated team meeting and film areas with video projection.
With the addition of a training room at TCU Freed Field, Penn athletic trainers will have on-site access to equipment and medical treatment supplies during sporting activities.
The new building also provides private facilities for sports officials.