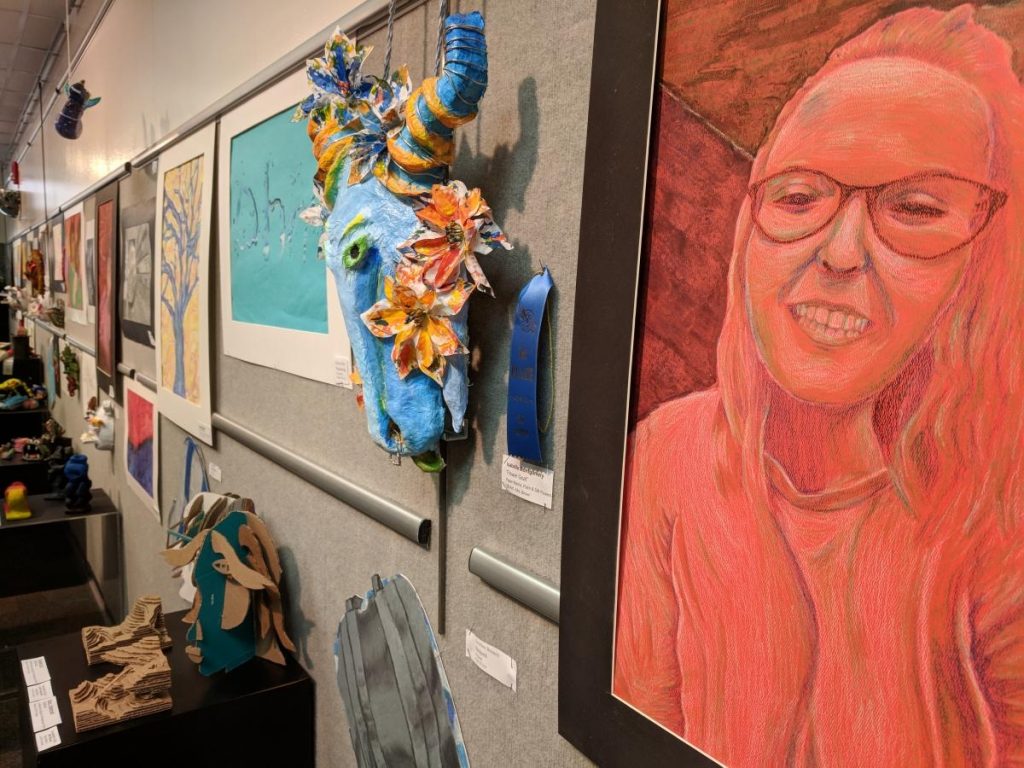 Penn Kingsmen Art Gallery
The Penn Kingsmen Art Gallery showcases work by Penn High School students, as well as art by members of the community.
Gallery Guidelines:
Ten students are allowed in at a time without a teacher, but must have a pass during class times.
Seniors may enter through the courtyard door during lunch hours.
Guests are asked to please sign in and leave a comment in the comment box.