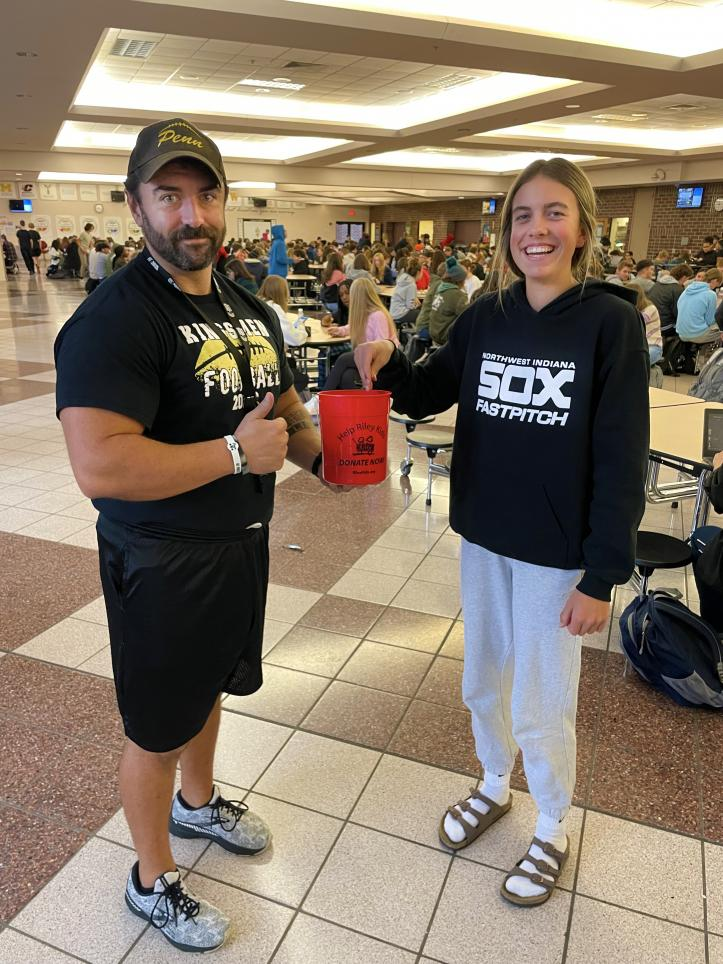 Turkey Legs Fundraiser underway
Posted on November 16, 2022



Penn High School's annual Turkey Legs contest is underway as various teachers and staff members raise funds to benefit Riley Children's Hospital.

Teachers wear shorts and/or dress up in costumes in the days leading up to Thanksgiving Break, and collect money in school from students and staff.

This year's articipating teachers/staff members include:
Kyle Berres
Bennett Blazo
Endesha Bonner
Matt Cates
Vince DeDario
Sarah Dwigins
Annie Eutsey
Derrick Fairbotham
John Gensic
Jose Gutierrez
Fran Haughee
Sarah Hendricks
Delicia Huckleberry
Sandy Hunter
Ben Kase
Daire Lafleur
Bailey Mott
Glenn Northern
Matthew Rollins
Ally Starkweather
Jeremy Starkweather
Kaylie VanGalder
Hillary Huan Wang
Angela Yarrell
Students are encouraged to donate any spare change they may have when they see their favorite participating teacher in the hallway during passing period or in class.
P-H-M schools have a long standing tradition of holding various fundraising activities for Riley (click to learn more about the Bike-a-Thon fundraiser Madison Elementary held in October). At Penn, the annual Dodgeball Tournament has benefited Riley; and in 2018, Penn's Dance Marathon for Riley raised more than $25,000!
Last Modified January 20, 2023