Class of 2022 Early College Academy Signing Day
Posted on May 6, 2022



Today more than 300 Early College Academy Freshmen, Sophomores, and Juniors gathered in the CPA to celebrate the Academy's annual College Signing Day. It's become a springtime tradition leading up to Commencement to celebrate that class year's graduating seniors. All the students are recognized for their accomplishments and get a moment in the spotlight to highlight their next steps, whether it's college, military, career, or combination of one or more.

The Class of 2022 is also Cohort V for Early College Academy. There are approximately 105 students that will graduate. This is the breakdown of what this year's class has achieved:
students graduating with Associates Degrees: 73
students graduating with Indiana College Core: 17
students graduating with 15 or more credits: 15
Penn Early College Seniors are on track to earn a total of 6,120 college credits! That's a potential college savings of $2.34 million in tuition and fees, $2.49 million in room and board … that's a total savings of $4.82 million!!! (this is based on Indiana University 2022-2023 direct costs of $382 per credit hour).
Today was a bittersweet day for two Early College teachers, Ms. Mary Nicolini and Mr. James Schmidt. Ms. Nicolini and Mr. Schmidt are retiring at the end of this school year.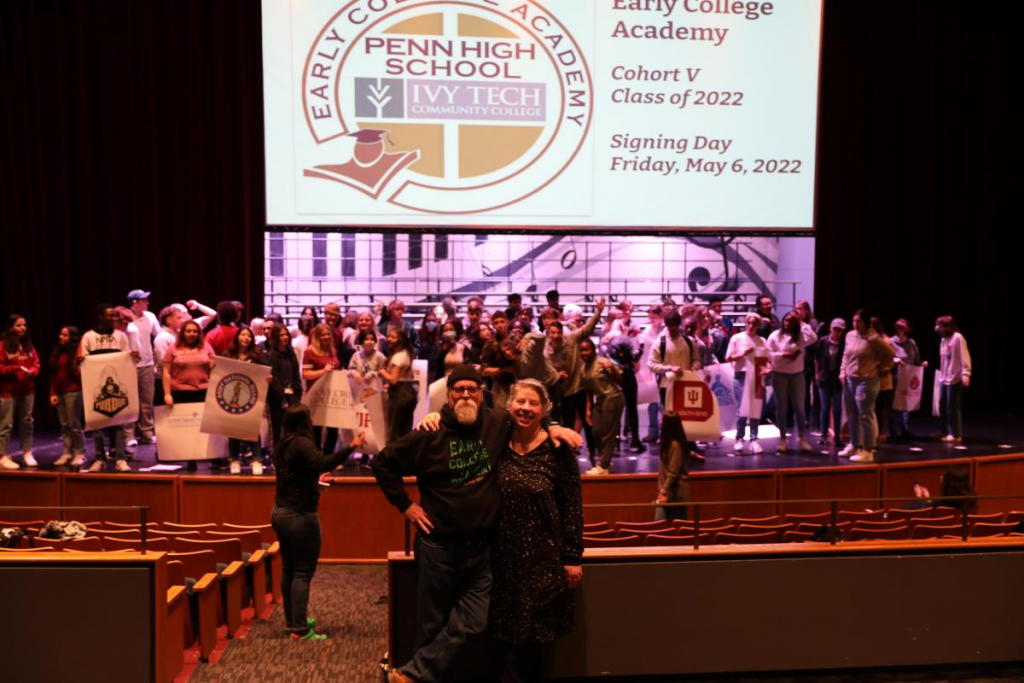 P-H-M Superintendent Dr. Thacker and Penn Principal Sean Galiher kicked off the festivities by praising the students on their accomplishments.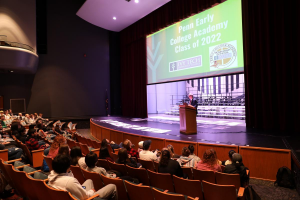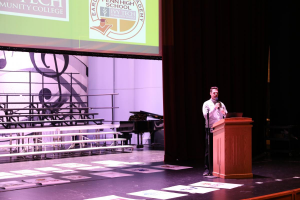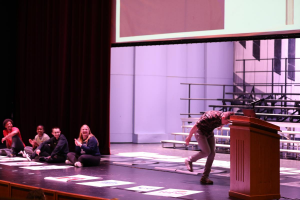 The photos below can be downloaded free of charge! To download high-resolution jpg files from the photo gallery below, just simply click the "DOWNLOAD" button on the bottom right-hand corner of the photo while viewing it in the Photo Gallery function.
Last Modified August 10, 2022