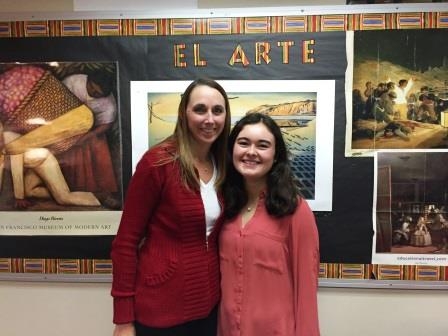 Penn student and teacher receive foreign language honors
Posted on November 12, 2015



Penn senior, Amelia Rodriguez, and Penn teacher/World Languages Academy leader Kelley Watts were both singled out for honors bestowed by the Indiana Chapter of the American Association of Teachers of Spanish and Portuguese (AATSP) this month.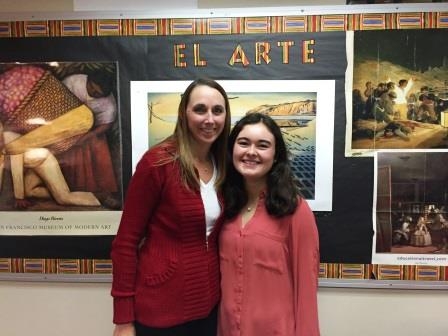 Amelia is a recipient of the 2015 Indiana Outstanding High School Latino/Hispanic Student Award. This comment comes from her award notification: "Your strong passion for Spanish and your dedicated community service are evident." Amelia is a fourth-year Spanish student; she took "accelerated" courses for two years and is currently enrolled in AP Spanish.
Mrs. Watts received the 2015 EXTIMO Student Voice Award for Outstanding Spanish Teacher. EXTIMO stands for Exceptional Teaching Impact and Motivation. The award committee noted that Mrs. Watts serves as both inspiration and motivation to her Spanish-language students. In fact, Amelia credits Mrs. Watts as a primary reason for her interest, enjoyment and success in the study and use of the Spanish language.
While neither woman was able to attend the recent awards ceremony that took place in Indianapolis, both are looking forward to their awards being delivered to them here.
AATSP reviews many nominations in their quest to recognize "the best students and the best Spanish teachers in the state of Indiana." P-H-M is proud that the statewide search resulted in two talented people from Penn High School being identified and honored!
Last Modified November 12, 2015