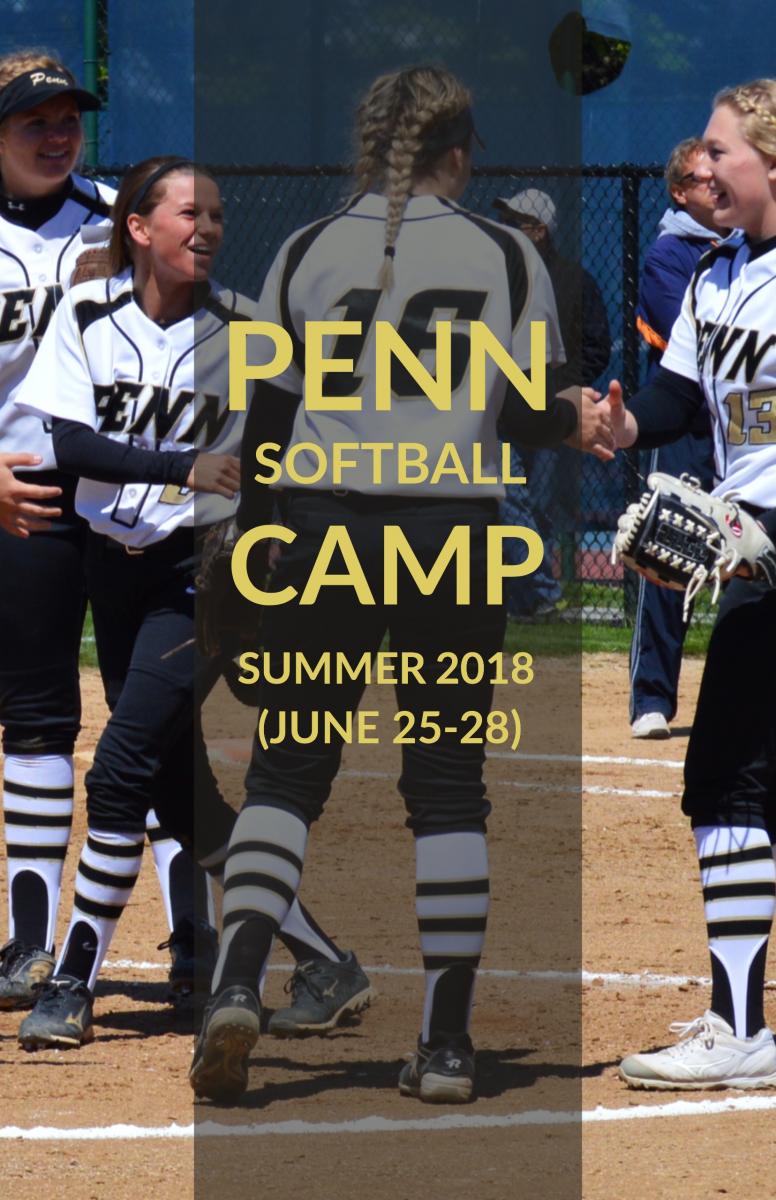 Penn High School's softball program has resided at the very top of Indiana softball for the past decade. In the past five seasons, the team has finished the Final 8 three times, Final 4 in 2015, and State Runners-Up in 2016. Penn softball has also been recognized as a Max Preps Top 10 nationally ranked team twice. Penn softball players have achieved a plethora of academic and athletic accolades over the years. Many of our players have continued their careers at the collegiate level.

Coach Zachary contributes much of this success to the development of players at a young age, the work ethic of our student-athletes, the commitment of the coaching staff, and the strong family connections we built in the Penn Softball program. We hope to see you on the Penn Softball diamond this summer!
The Softball Camp will be held June 25 - 28, 2018 (with June 29th as the rain makeup day if needed). Camp is held at May Oberfell Lorber Penn High School Softball Field at the corner of Bittersweet Rd. and McKinnley Highway in Mishawaka.
This camp is open to all students.
5th – 8th grade: 8:00 – 9:30 a.m.
2nd – 4th grade: 9:30 – 11:00 a.m.
*Cost is $60 per camper for the 2nd - 8th grade camps.
K – 1st grade: 11:00 – 12:00 p.m.
*Cost is $50 per camper for the K – 1st

grade camp.
Questions, please click here to email Coach Zachary at bzachary@phm.k12.in.us.
Please fill out the online registration form below, filling out one registration per camper.
If you would prefer to print and mail your camp registration, please click here to download a pdf of the form.
We realize due to club
or other circumstances
you may not be able to make every session.
Please choose
the 3 or 5 session package.
If you can't make it to all
sessions that is f