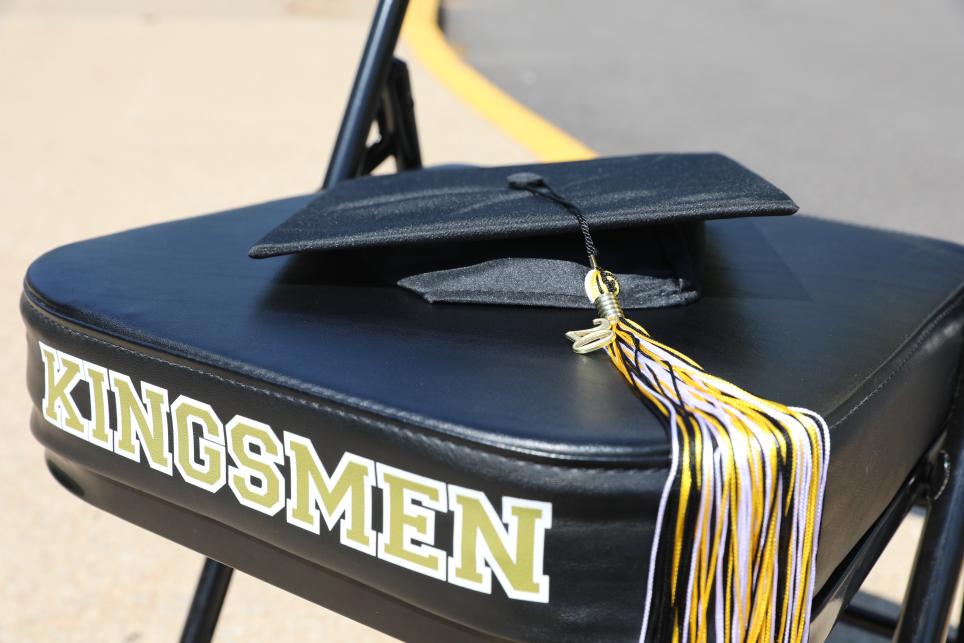 Please see the letter below that Principal Sean Galiher shared with Penn Seniors and their families this afternoon:
Dear Class of 2020 students and families,
Our staff had an amazing time delivering signs to our graduating seniors last Friday. It was truly an enjoyable experience and it was great to see the smiling faces of our seniors and their families. Thank you for gathering and joining in the fun!
I want to remind everyone that our virtual Commencement video will premiere on Friday, May 29 at 7:00 p.m. We've been working hard to include as many of the customs as we can of a traditional in-person ceremony. We will have pre-recorded comments from myself and P-H-M Superintendent Dr. Jerry Thacker; our comments will include recognition of some major student awards winners and scholarships. Student musical performances and valedictorian speeches will be featured. The name of every eligible graduating senior will also be read and featured on screen during the Commencement video.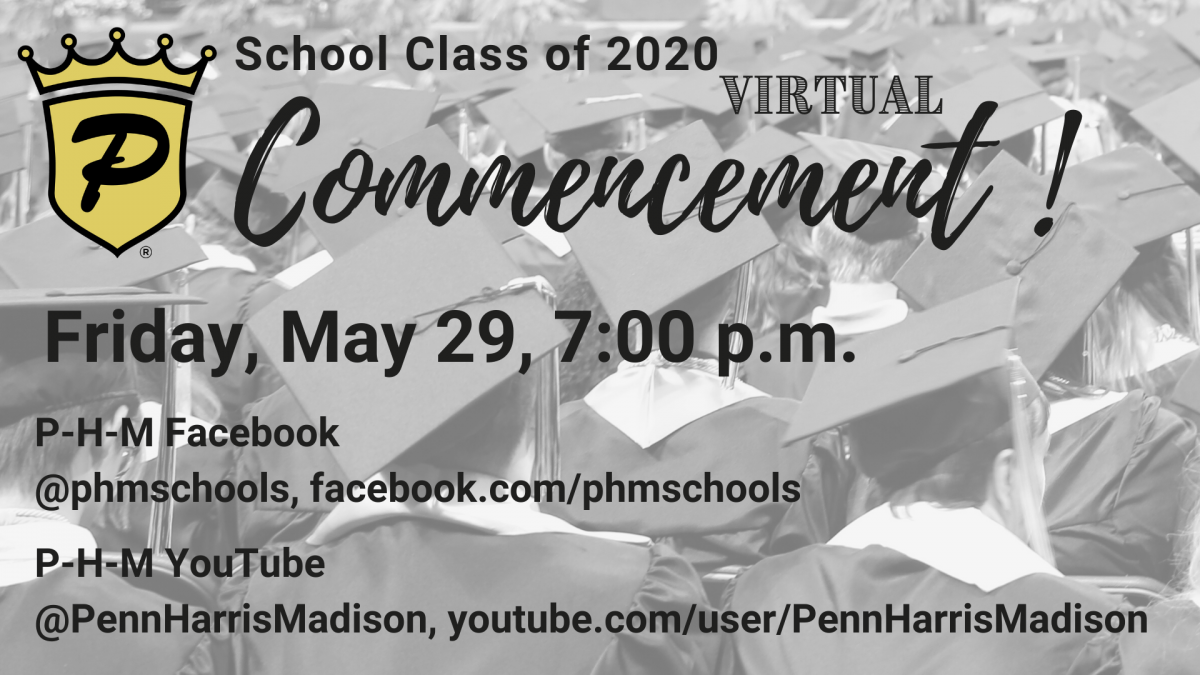 This is where you can watch the live premiere of the video on Friday, May 29 at 7:00 p.m.:
*Please note these are the Penn-Harris-Madison School Corporation social media accounts, not Penn High School's.
While you do not have to have a YouTube or Facebook account to watch the Commencement video on these social media channels, if you want to interact by posting live comments or sharing pictures of your graduate during the live broadcast, you will have to have accounts and you should set those up prior to May 29.
An archival video of the Commencement will be posted later here on Penn's website, Penn Facebook page and P-H-M's YouTube channel for continued access after the program airs.
An electronic version of the Commencement booklet program that lists all eligible graduates with notations of their academic honors will be emailed to students and families prior to the broadcast so that you can follow along.
Many of our graduates were able to visit Penn last week to pick up their cap, gown, cord, and medals so that students can wear their regalia at home on May 29th while they are watching the virtual event. You will be able to post pictures of your graduate in the live comments during the broadcast. Any senior who was not able to visit Penn last week can call 574-258-9500 to schedule a time to pick up these items.
Last Friday, May 15 we received notice from Notre Dame that they will not be hosting external events during the summer months. This means we will not be holding an in-person graduation at Notre Dame this summer. Notre Dame is prioritizing their efforts on how to best open the campus to their students, several of which will come from Penn! We value our partnership with Notre Dame and understand and support their decision.
We are now looking at ways to hold an in-person ceremony over the summer here at Penn High School. We are receiving guidance from the St. Joseph County Health Department to ensure health safety guidelines are followed.
We want to work with you to find the best way to honor our students' achievements while maintaining the highest health and safety precautions. Please help us plan what the in-person commencement will look like by completing this survey by Tuesday, May 26.
Details about picking up diplomas will also be shared soon.
Remember to continue to take care of yourself and others!
Stay happy, healthy and well,
Sean Galiher, Principal