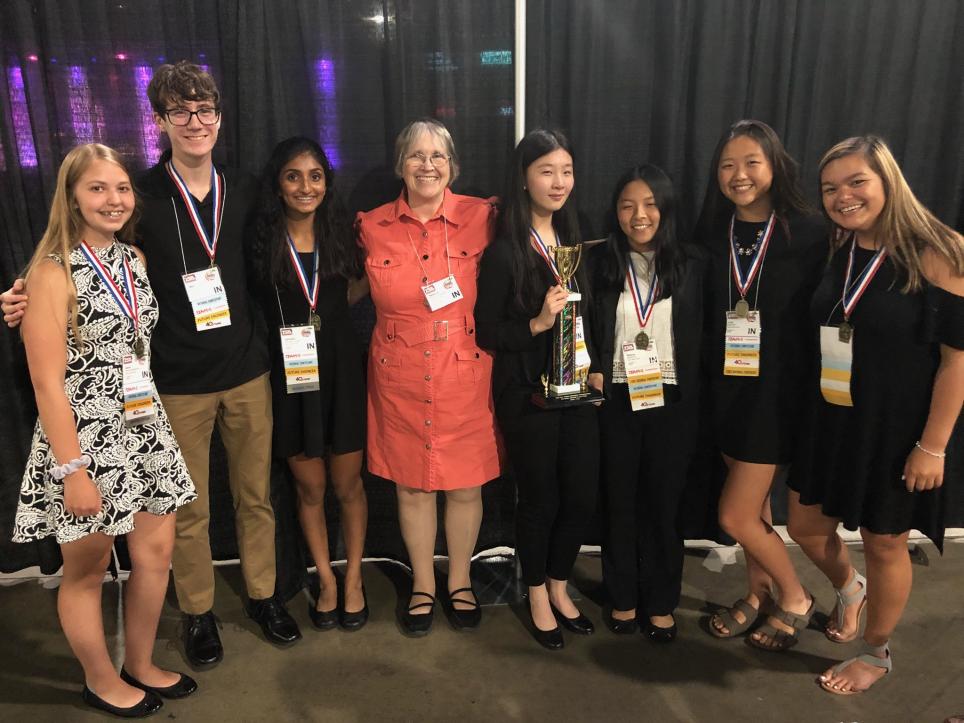 The Penn High School 9/10 team at the TEAMS (Tests of Engineering Aptitude, Mathematics and Science) Nationals in June - Anna VanAvermaete, Janusha Cooray, Anya Tang, Julia Son, Kristine Mahler, Sharon Ni, and Max Egendoerfer - placed second in the nation in the Prepared Presentation category.
The team had to create a two-minute digital video promoting a fictional engineering consulting firm that works with tech companies to promote a sustainable future, highlighting services with the specifics of green engineering.
The teams also had to design and build a product with specific supplies, and solve 25 challenging math problems along the way.
Finally, competing students had to prepare a 3-5 minute presentation in which they had to design an innovation in transportation infrastructure based on sustainable criteria. They had to choose a city, consider adaptability, adherence to choices and laws, cost, timeline, societal economic and environmental implications.
Penn's team placed second in the nation with a presentation on implementing solar-powered e-bikes into the city of Hanoi, where motor scooters are soon to be outlawed.
For 11/12 grade levels, there were 561 teams in the nation and the top 58 made it to nationals. Penn's Junior team, captained by Tingyi Lu, placed 11th overall in "Best in Nation."
Penn's Senior team captained by Nick Casetti placed 11th in Digital Media and 19th overall in "Best in Nation."