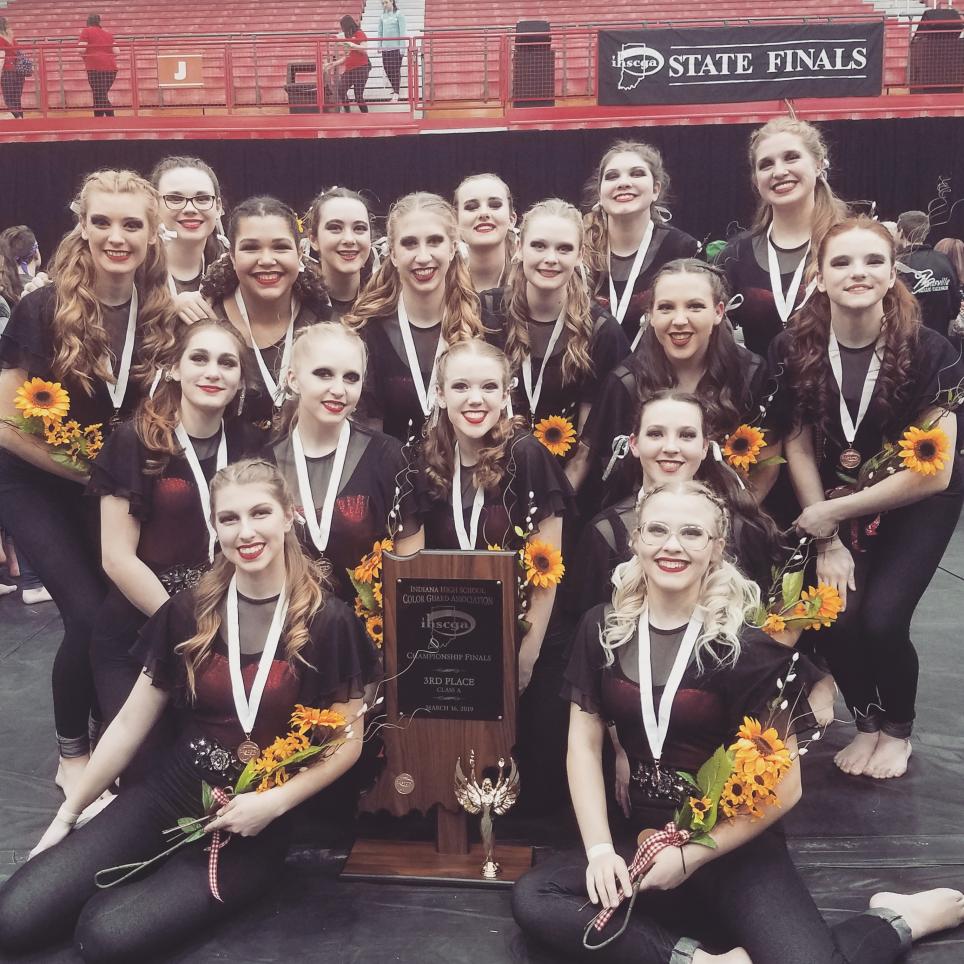 Penn High School's Varsity Winter Guard turned in its best showing since 2004, placing third in the State at the IHSCGA (Indiana High School Color Guard Association) State Finals at Center Grove High School on Saturday, March 16, 2019.
The JV1 Guard placed 10th in its class (Class Regional A). This is the first time that this group has placed in the State Finals.
The Penn Winter Guards are under the direction on Jen Buckholz, Andy Mroczek, Megan Clinedinst, Melissa Shull, Caryn Reynolds, Gretchen Fox, Mary Seel and Tori Utech.