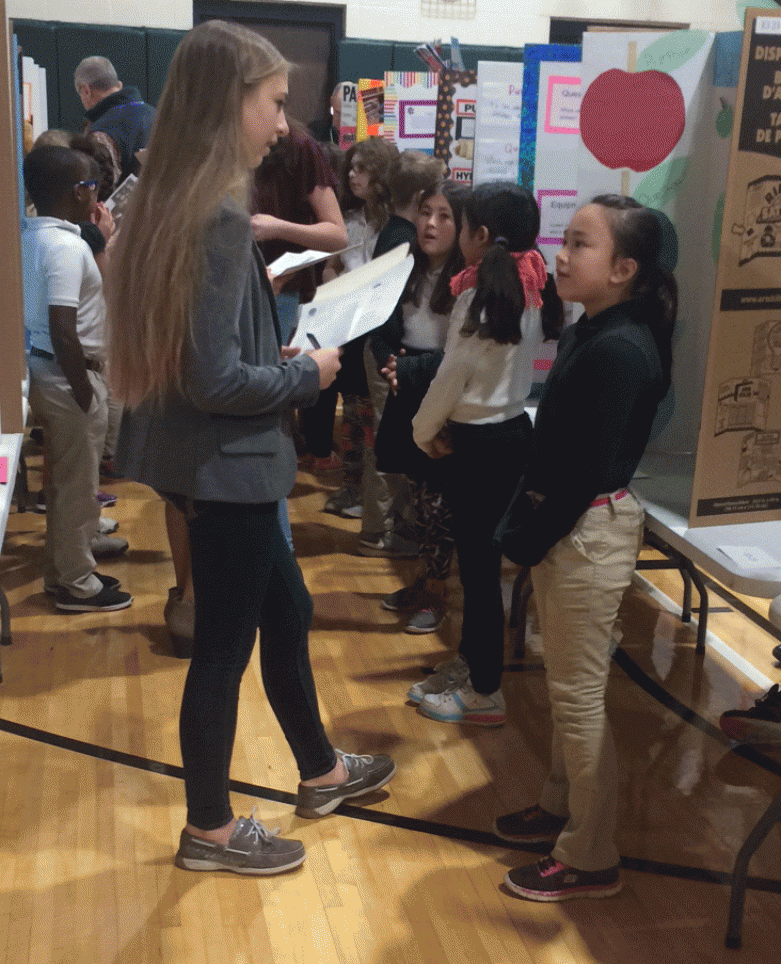 By JANESSA CHESNIC
Student Reporter
More than 20 Penn High School students taking Principles of Biomedical Science, a Project Lead the Way class, led the way into scientific inquiry for third graders at Kennedy Primary School in South Bend on Nov. 30.
The Penn students took a field trip to Kennedy to interview the third grade students and evaluate their science fair projects.
The PLTW class was given time to evaluate each project.
When the elementary students came in the present their projects, the Penn students began to ask them questions such as, "Tell me about your project," and "What was your hypothesis?" and "Do you believe your projects is important to society? Why?"
"Our students use the scientific method regularly in their science classes when doing experiments," Penn Principles of Biomedical Science instructor Amy Tiebout said. "This experience gave them the opportunity to see from a teacher's perspective as they judged young students.
"It was interesting to see how thoughtfully they approached their task," Mrs. Tiebout continued. "Each student who participated seemed to genuinely enjoy interacting with the third graders at Kennedy Primary, and the young students were so excited to share their projects with our judges."
Penn Sophomore Maddie Bansback plans on becoming a teacher so this experience helped her tremendously.
"The students experiments involved the scientific method, which gave us all a review on the topic," said Bansback. "I hope that the students will grow in their science education. They were doing a lot of hands-on experiments that will help them grow as scientists."
When the PLTW class would talk to the students, they could tell how much knowledge they gained from their projects.
"I was amazed by their projects because I didn't learn some of those things until I was in middle school," Bansback said.