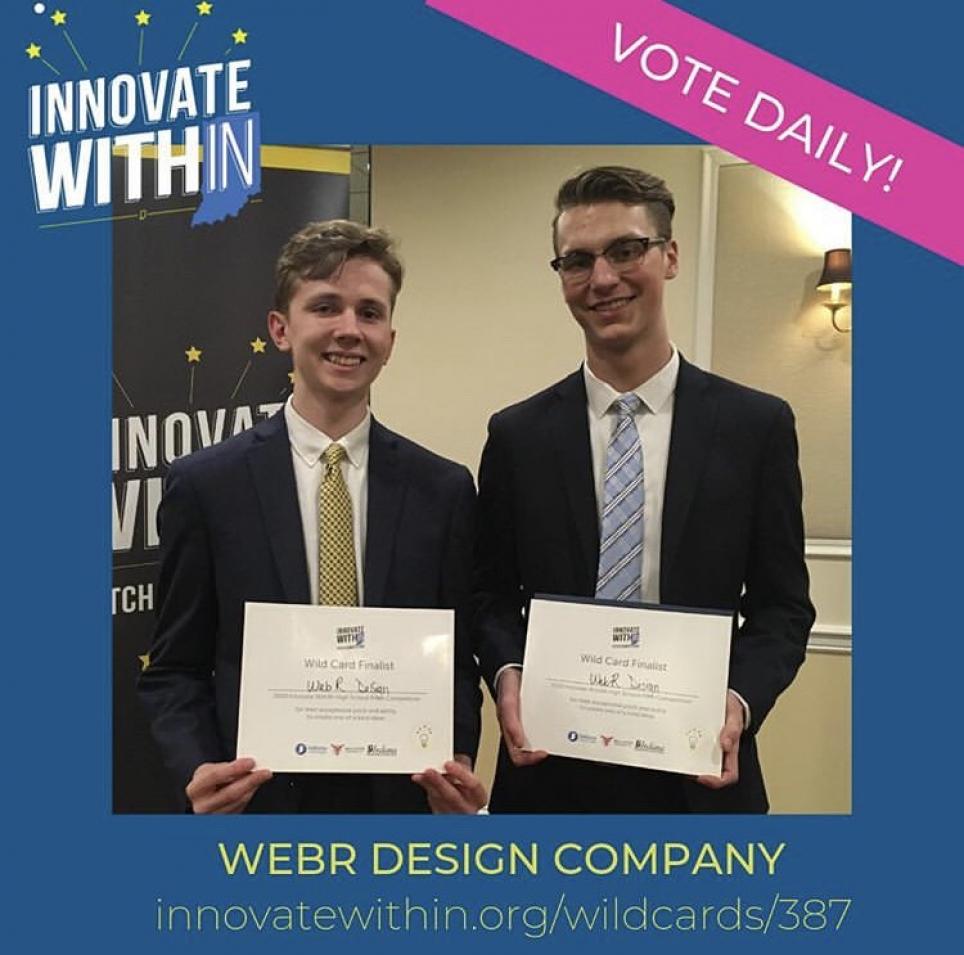 Penn High School student Nick Padrnos and Marian High School student Jeff Murphy earned the second-place Wild Card Award in the district Innovate WithIN competition, and have a chance to win $10,000 for their business! Padrnos and Murphy teamed up to create the "WebR Design Company." Their company will offer small businesses lower priced, but high-quality alternatives to develop professional websites, social media, and other promotional material.
Check out Padrnos and Murphy's idea and help them reach the State Finals by voting at https://innovatewithin.org/wildcards/387. You can cast a vote daily!
The team with the most votes get to Pitch in the State Round for a chance to receive $10,000 to put towards their business! So make sure to vote for Padrnos and Murphy every day!
The competition started on Friday, March 8 as teams from Penn, Adams, Mishawaka, St. Joseph and Marian competed in a Business Pitch event in Plymouth sponsored by Innovate WithIN, which partnered with Ball State to create an opportunity for high school students to pitch their businesses. Judges determined which groups advanced for a chance at the $10,000 grand prize.