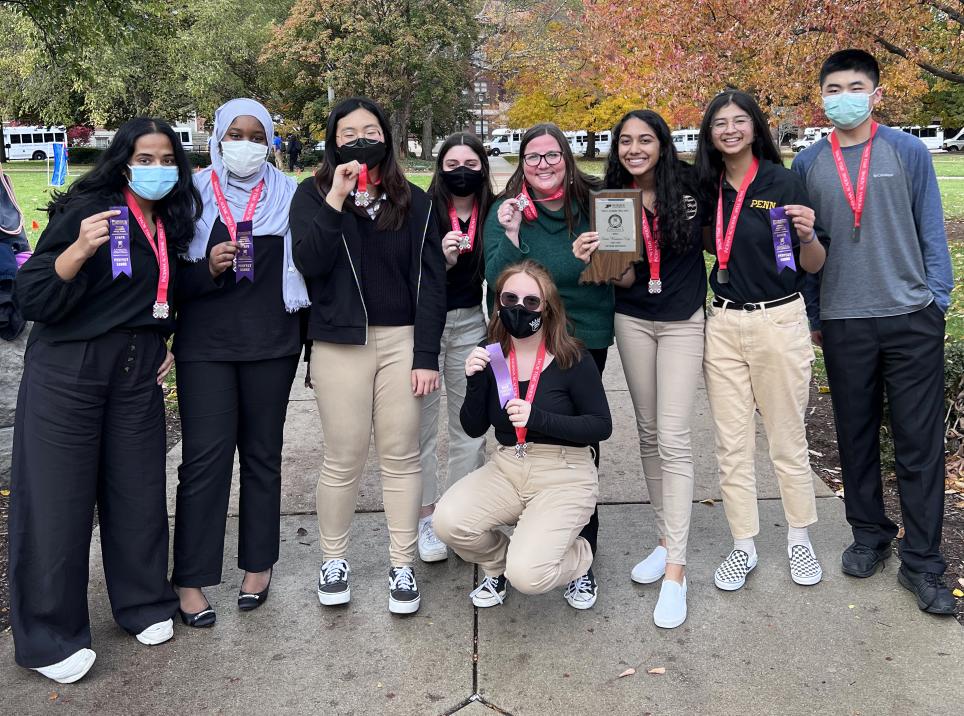 Penn High School's Spell Bowl Team placed second in the state in Class 1-A. The State Championship event was held on Saturday, Nov. 13, 2021.
Penn's competitors spelled a season-high best 83-of-90 words correctly.
Perfect spellers were Tatiana Lambertt, Deena Baki, Areej Arif, Tasneem Ahmed and Sarah Ahmed.
Near perfect spellers were Felix Zhang, Maria Kallookulangara, Sam Tipton, and Ashley Oh.
Marlen Lambertt spelled a personal best 7/9 words correctly.