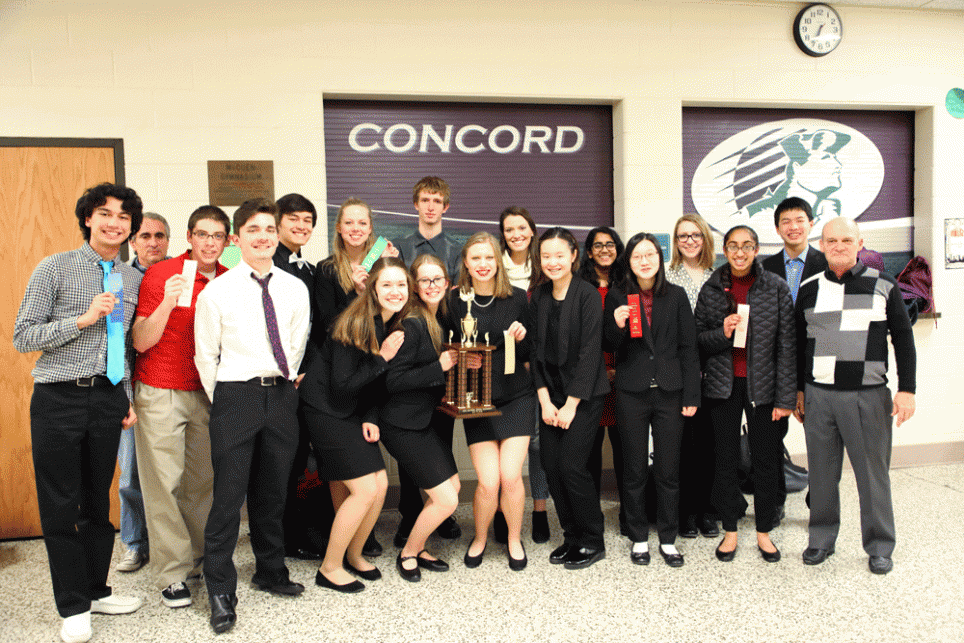 Penn placed third in the Speech Sectionals/State Qualifier on Saturday, Feb. 25.
Ten students from Penn qualified for state:
Colin Lucero-Dixon - 1st in Discussion.

Max Bernstein and Cameron Carpenter - 3rd and 5th in Radio Broadcasting.

Sanjana Kulkarni and Payton Holland - 2nd and 5th in Informative Speaking.

Komal Kumar - 6th in Original Oratory.

Elizabeth Carrier - 5th in Poetry Interpretation.

Caroline Carrier - 3rd in Impromptu Speaking.

Andrew Galang - 5th Humorous Interpretation.

Lyvia Li - 2nd in U.S. Extemporaneous Speaking.