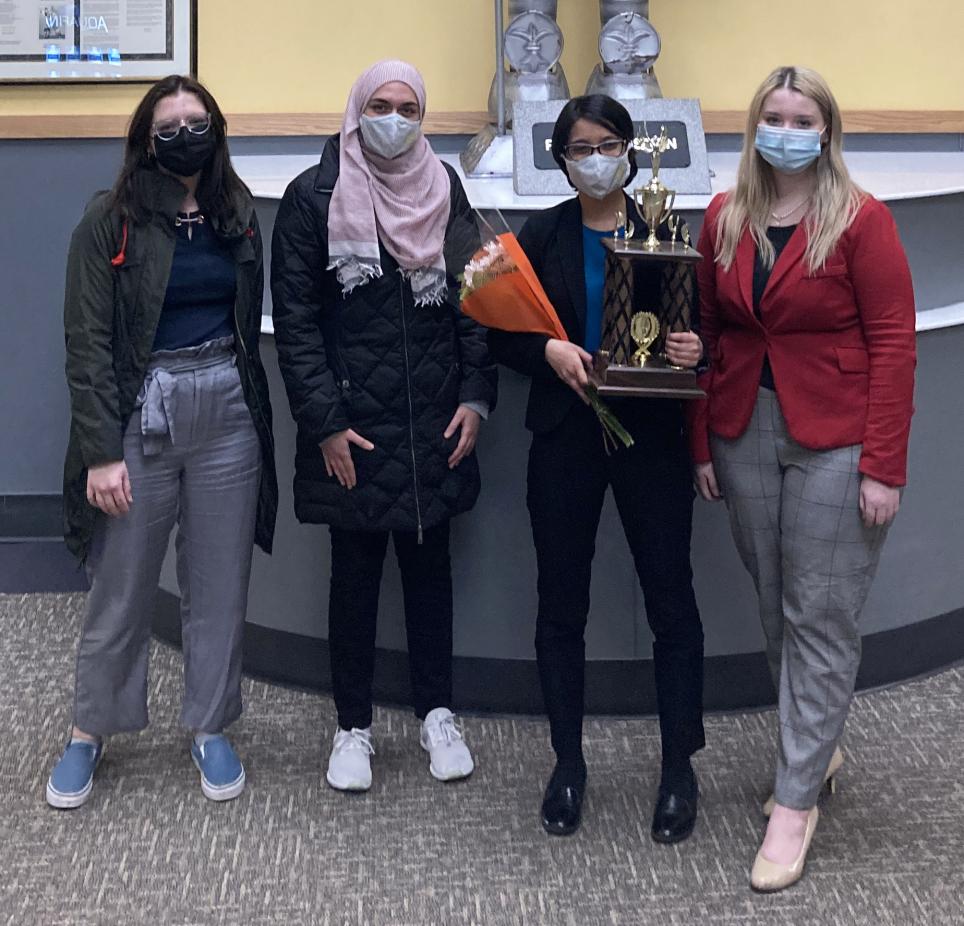 Penn High School's Debate Team placed eighth in the state during competition on Jan. 30, 2021. The Kingsmen are coached by Jeremy Starkweather.

Amrita Kulkarni qualified for the final round in the Lincoln-Douglas Debate and placed second in the state out of 56 students who qualified for the state finals.
Penn's World Schools Debate Team of Matt Chapple, Emma Thilman, Royce Butler, Evan Futa, and Aidan Sucharetza placed fifth in the state.
In Congress Debate, Tasneem Ahmed and Alivia Schultz qualified for the semi-finals.