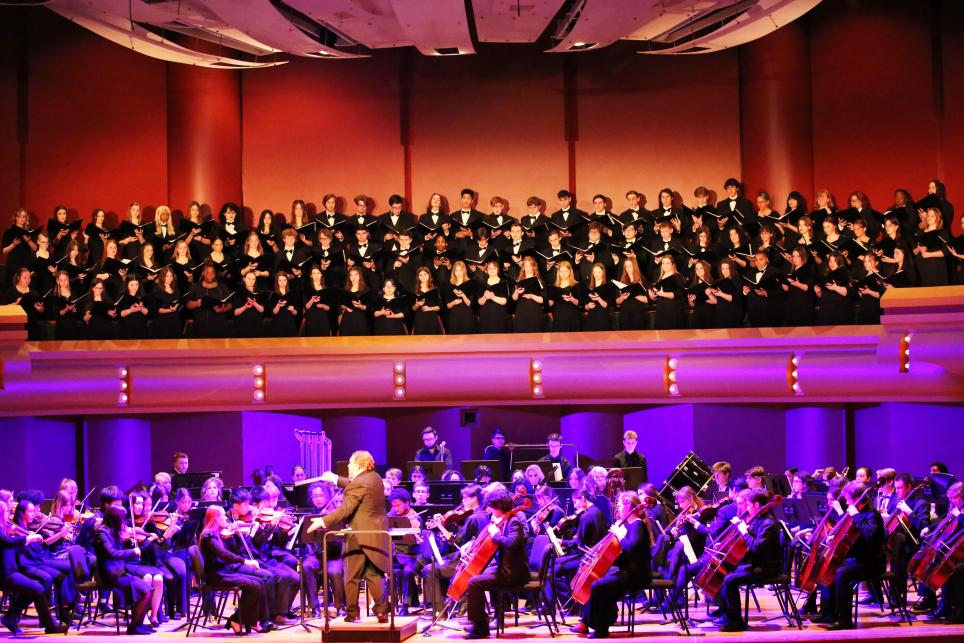 Penn's Bella Voce & Gold Standard Choirs performed the Lord of the Rings Choral Symphony with the South Bend Youth Symphony Orchestra and Notre Dame Children's Choir at Notre Dame's Leighton Hall at the Debartolo Center for Performing Arts on Thursday, March 16, 2023.
The Choirs are under the direction of Lavon Oke, Andrew Nemeth and Allison Secaur.
A Photo Gallery is posted below.