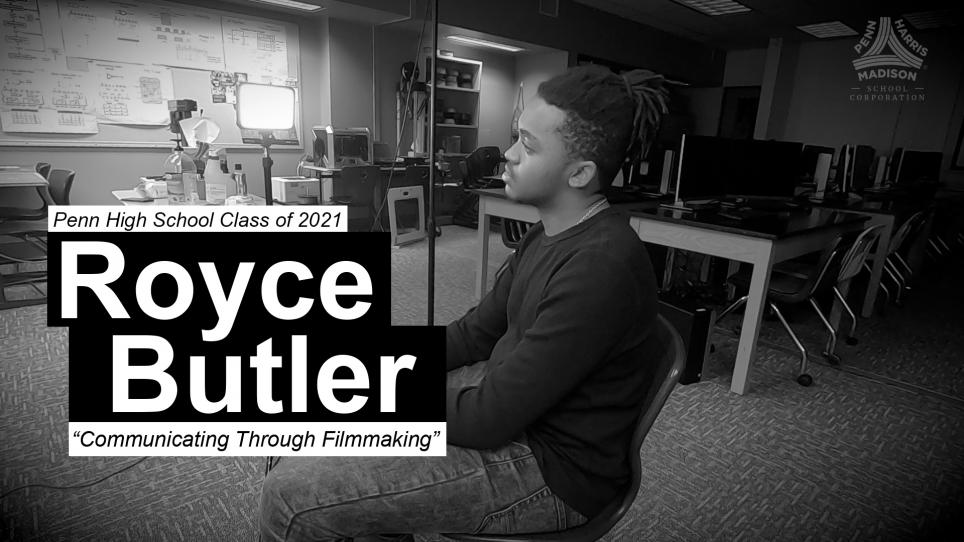 Every year we highlight a diverse set of students that embody PHMExcellence.
Though we are only featuring three students, we recognize that EVERY graduate has a story worth telling.
We are so proud of ALL our Class of 2021 graduates and believe that each and every one of them will go on to accomplish big things that will impact our communities and the world. Click to read some of the accomplishments of this year's graduating class.
---
Royce Butler
Through his love of debate team and video production, Royce has found his voice and courage to tackle sometimes tough topics.
After graduation, Royce is going to study Communications at Purdue. Watch his story below:
---
Maya Kvaratskhelia
From a very early age, Maya has had two loves: music and math. She was inspired to play the violin when she saw her great-grandfather playing the fiddle when she was only 6 years old. At approximately the same time Maya started reading about Space and realized that she wanted to learn everything she could about it.
After graduation, Maya is going to continue to follow BOTH passions and will double major in Violin Performance and Physics at the University of Notre Dame. Watch her story below:
---
Arkin Kurama
Arkin has been deeply involved with our Robotics Program. As a Junior he began working with Mission to Engineer, which is an initiative that dedicates Robotics resources to help people with disabilities through assistive technology.
After graduation, Arkin plans to continue his studies at the University of Notre Dame. Watch his story below: