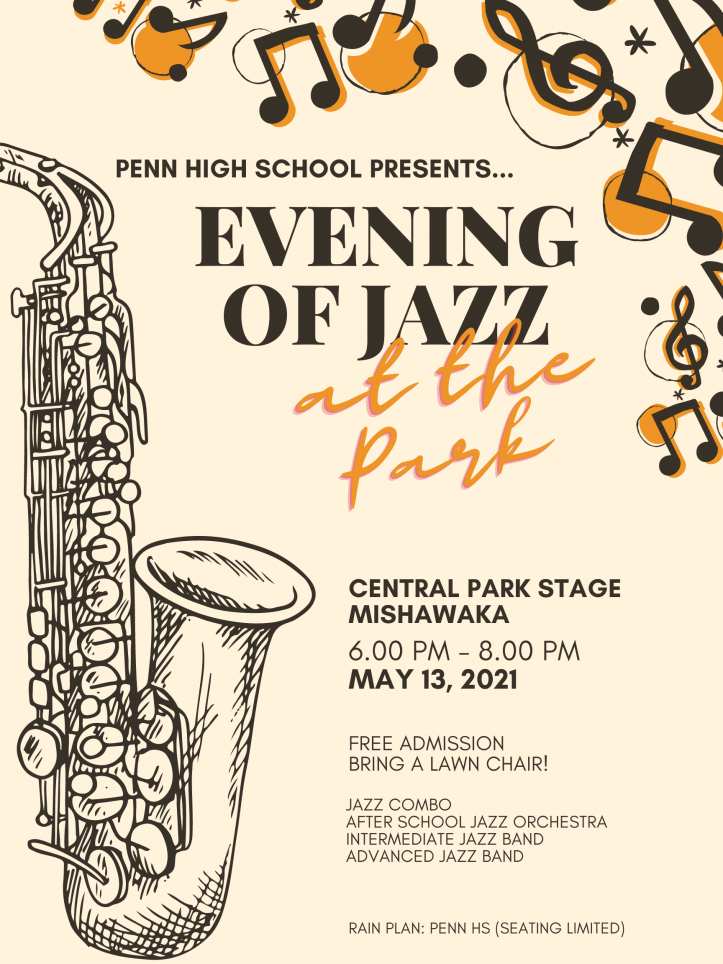 Penn's annual "Evening of Jazz" concert, one of the biggest events for the Penn band program, will be held outdoors Thursday, May 13, at 6 p.m. at Central Park in Mishawaka.
This year the concert is FREE and open to the public!
Holding the concert outdoors was made possible by a Martin's Super Markets "One School at a Time" $1,000 grant. The grant money was used to purchase sound equipment for the Penn jazz ensembles, including professional-level microphones and mic stands. This will allow a more enjoyable listening experience for the audience. The grant will also further Penn Music Department's mission of providing musical entertainment to the community.
Penn Jazz parent and P-H-M School Trustee Board Member Clare Roach helped Penn High School Music Instructor Aaron Griesser with the grant application.