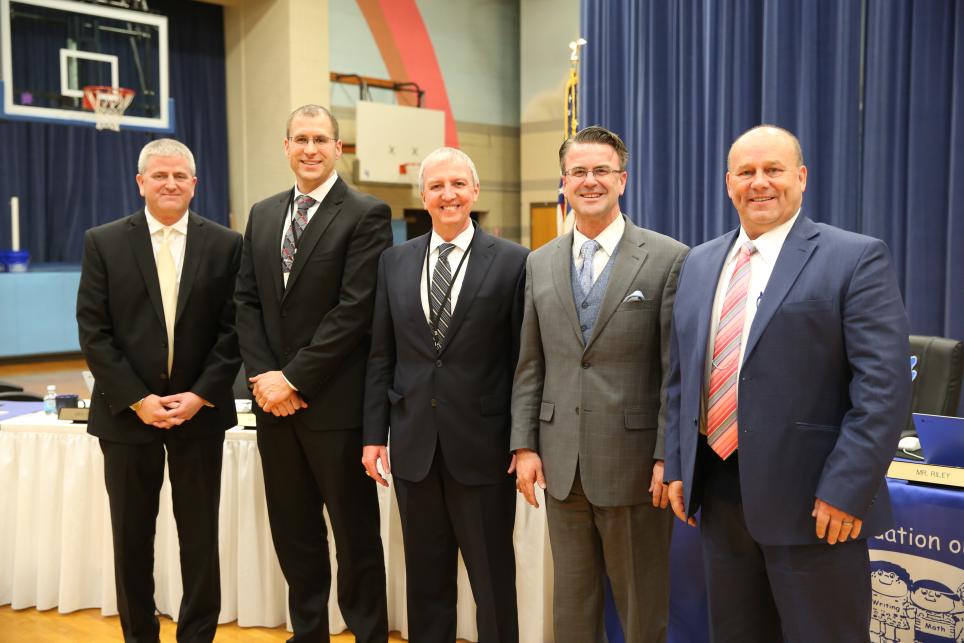 At the Monday, March 26 (2018) Penn-Harris-Madison Board of School Trustees Meeting, the Board approved the appointment of Aaron Leniski as P-H-M's new Chief Operating Officer. With the retirement of Dr. Denise Seger, Aaron will succeed Dr. Seger as Chief Operating Officer with responsibilities overseeing Facilities, Transportation, Safety, as well as serving as a liaison for Penn High School's Athletic Department.
Mr. Lenski was an outstanding student-athlete at Penn High School, graduating in 1998. He went on to play football at the University of Findlay in Ohio, earned his degree in mathematics education at IU South Bend, and completed graduate studies at Indiana Wesleyan University. He has served as a math teacher at Penn, Assistant Athletic Director at Penn, and Principal at Madison Elementary School. In July of 2015, Mr. Lenski became the Athletic Director at Penn High School.
Filling the role of Penn Athletic Director will be Penn High School Girls Soccer Coach, Jeff Hart. Coach Hart was hired in May of 2012 and has coached the Penn High School Girls Soccer team to three straight IHSAA state title games, as well as one national championship title in 2017. He has established strong relations with the Penn High School coaching staff and administration; he is well known and respected by both students and parents.
Also at the March 26 Board Meeting, Jerry Hawkins was also named Executive Director of Business Services and with this new title, Mr. Hawkins will have full responsibility for the district's financial business. In addition, he will also oversee the Food Services Department.