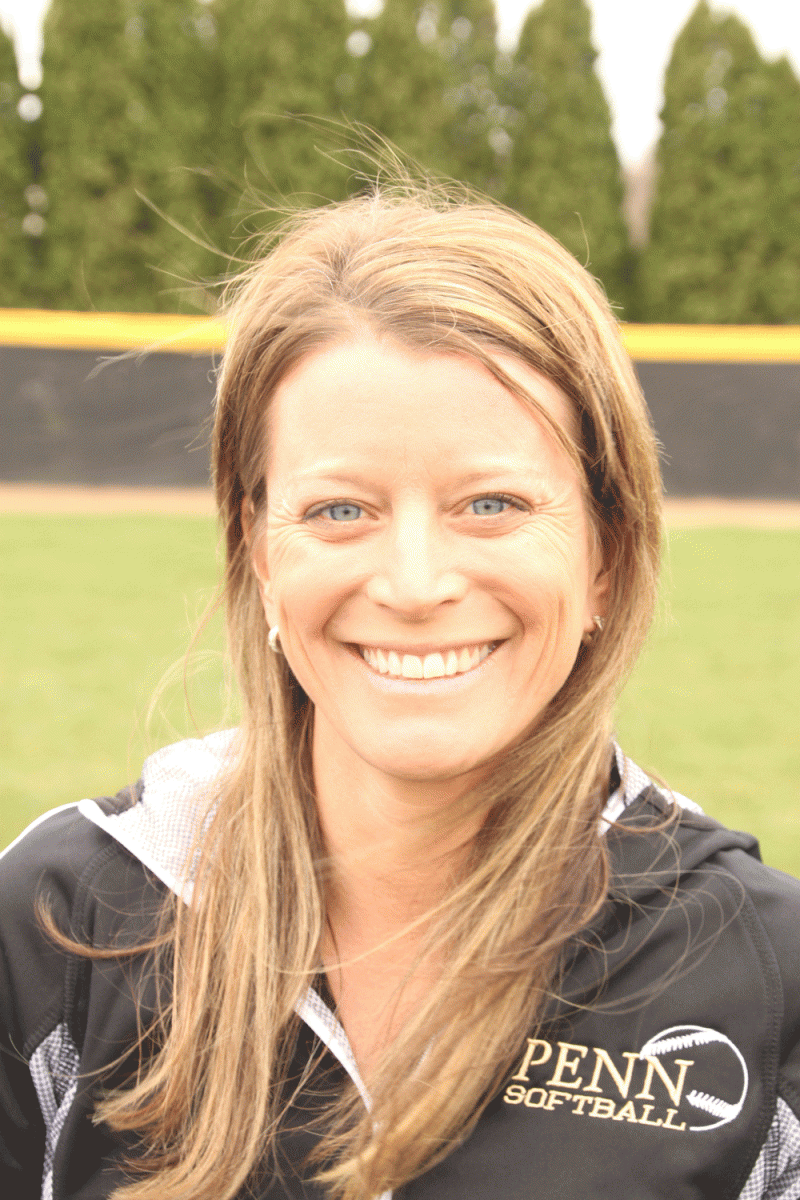 Coach Zachary played for Castle High School in southern Indiana and pitched the Knights to a State Championship in 2001. She went on to play Division I collegiate softball at IPFW and is currently an Assistant Principal at Penn High School. Her husband, Dave, also pitched the Penn Baseball team to a State Championship in 2001. They have 3 future Kingsmen: Aubrey (11), Ava (10) and Addyson (7).
In nine seasons with Zachary as the head coach (2008-current), the Kingsmen have amassed a record of 208-56 and consistently remain ranked in the top of both State and National polls.
In the past five seasons the Kingsmen have reached the Final 8 twice, reach the Final 4 in 2015, and finished as the state runner-up in 2016.
Penn Softball has helped 26 graduates continue their academic and athletic careers at the collegiate level since 2008. Also, since 2008, Penn Softball proud to have graduated 12 Academic All-State softball players, 17 All-State athletes (eight first-team selections), two Gatorade National Player of the Year finalists, four NIC Player of the Year recipients, 57 NIC team selections, and nine Indiana All-Stars.
Assistant Coaches:
Dave Barncord, Brian Griman, Sarah Dwigans, David Zachary, Aubrie Lares, Richard Hershberger, Brian Green, Anna Irons.