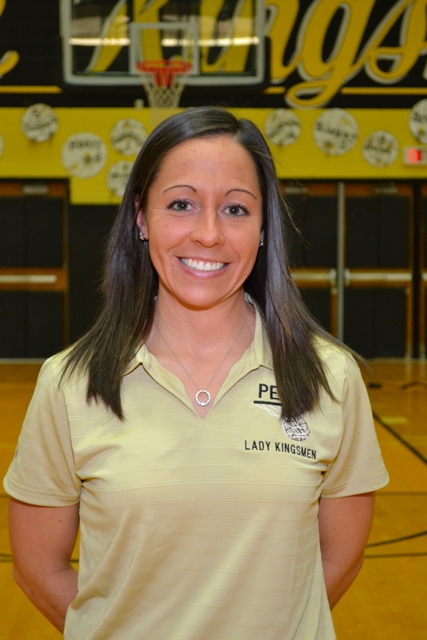 Head Coach Kristi Kaniewski Ulrich
Kristi Kaniewski Ulrich coached Penn to the state championship in 2016. She is a Bethel College graduate.
Head Coach: Kristi Ulrich
Varsity Assistant: Hassan Abdullah
JV Head Coach: Troy Gray
JV Assistant: Angela Yarrell
Assistant Coach: Endesha Bonner
Freshman Head Coach: Leon Scott
Penn Girls Basketball coaches, from left, Angela Yarrell, Troy Gray, Hassan Abdullah, Kristi Ulrich, Leon Scott.