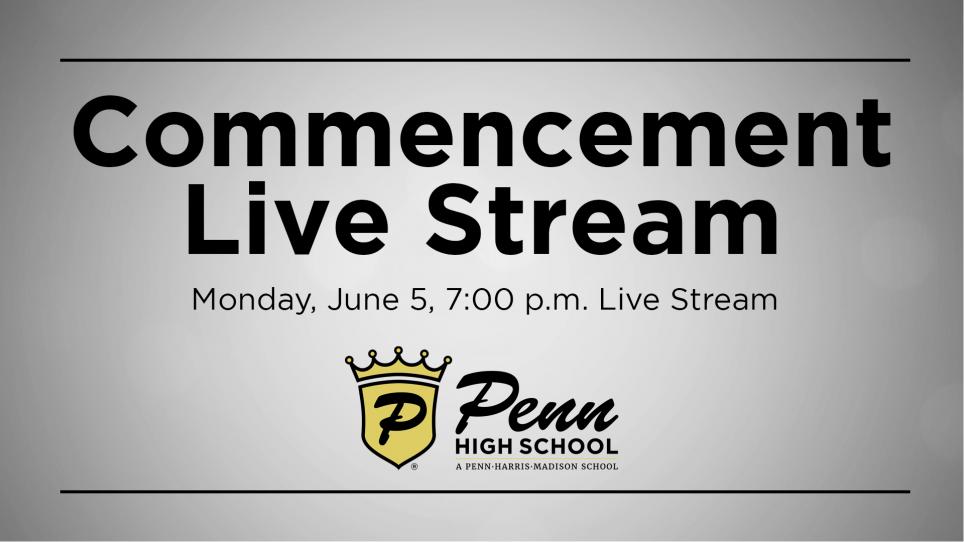 We are happy to once again be able to hold Commencement at the University of Notre Dame's Purcell Pavilion. There is no ticket requirement—meaning families are not limited on the amount of attendees. A livestream of Commencement will again be provided to friends and family not in attendance.
All Families have to do is return to this webpage on Penn's website, Monday, June 5, 2023 at 7:00 p.m. The placeholder graphic above will be replaced by the embedded livestream from YouTube.
Share this link with family and friends who want to watch: https://penn.phmschools.org/2023PennGraduation
Families have received Commencement communication directly from Penn High School. Please click here to view those communications.